Do you know how much power your logo has over the success of your practice?
A lot more than you think. Try to think about it this way: 
An image has the ability to trigger an emotional response that brings unique feelings with it.
That means the importance of your healthcare logo design should not be underestimated.
This is your opportunity to develop a blueprint for the most effective logo design. 
One that will connect you with your patient audience on a deeper level. Let's dive in!
Why Are Healthcare Logos Important?
Images are powerful, even more powerful than a catchy slogan. Exactly how powerful, you ask? 
How about 60,000 times more powerful?! That's how many times faster the brain can process images compared to words.
Your logo has this same potential to reach out and connect with your patient audience. 
With a specifically branded design you can capture the essence and values of your healthcare practice. 
Think of a logo being similar to the cover illustration of a book. 
It sparks intrigue and interest and hits on various emotions and feelings. It also gives an idea of what you can expect once you immerse yourself in the story.
Simply put, your logo is an image that represents your identity based on the story of your brand.
Tips to Jumpstart Your Healthcare Logo Creation:
1. Start from the beginning
Every story has a beginning.
Think about the "why" and "what" of your medical practice. 
Why was it started? 
What is its purpose? 
What are the values of your practice? 
What is the driving factor behind the operational model? 
What are the goals and vision?
As you answer these questions, jot down thoughts and words that come to mind.
2. What colors, shapes, and fonts best tell your story?
Based on step 1, you can start to create a visual that will begin to capture the story of your business. 
You might have words like these on your scratchpad:
Trustworthy
Innovative
Forward-thinking 
Scientifically-advanced
Doctor-patient relationship
Quality time
Top-notch care 
Using your own emotional cues and connections to start applying a design logic that will be used to visually express your story.
Remember, this is only the draft-phase of the logo design. 
Here are some identifiers to help broaden your creativity:
Is your healthcare brand more feminine, masculine, or neutral? 
Is the relationship with your clients casual or professional?
Is your desired audience a more affluent population or one looking for more affordable services?
Do you prefer a classic, timeless appeal or a modern feel?
What age is your patient base, younger or mature?
Do you prefer your colors to be bold to make a statement, or to be modest and muted?
3. Characteristics to keep in mind
There are important characteristics that should be incorporated in your design. These include:
A Simple Design
Too much detail can be distracting and muddle the intention. A simple design is easier for the brain to process and is more than enough to get your message across.
Be Original
You already know there is a lot of competition in health care. 
What makes you different from all the other medical practices, providers, and specialties?
Medical logos should be as unique as the story they tell about your brand.
Make it Versatile
Your logo will be used in various types of media including print and digital mediums.
Where your logo is used will determine the size, format (JPEG, GIF, AI, EPS, etc), and colors (RGB, CMYK, or black and white) to use.
Make sure the details of your logo don't get lost in the sizing. It should communicate the same message on a billboard as it does on your digital platforms.
With the right logo you can brand everything — from stress balls, exhibit banners, and pens, to your website, YouTube videos, and social media ads. 
After applying these fundamentals to start creating a few designs, let's take your healthcare logo further.
Understand Your Vision for Your Organization
Each healthcare organization is launched in a specific direction based on its guiding vision.
Within the healthcare industry, there are three tiers of medical establishments that will help influence the best messaging for the logo design.
1. If You Are A Small Local Practice 
You provide specialized medical services to a specific patient demographic within a community-based setting. 
Using these factors, incorporate your practice's vision along with what is most important to your preferred patients. 
As a small practice, your medical focus is more narrow and definitive.
The design of your logo will be tailored to your practice's expertise that reflects your health care brand while being relatable and easily recognized within the community. 
2. If You Are a Midsize Regional Facility
You may offer an array of medical services, and treat a broader spectrum of patients with additional providers making your target audience larger.
The identity of a regional facility needs to answer your patient's main concern, "Why should I trust this hospital with my health care?"
More so, hospital logo designs should affiliate the organization with what truly identifies them, such as employing:
Top-rated physicians
Advanced technology
Evidenced-based, specialized treatments
A dedicated clinical team
A center of excellence for medical research and academics
Specific graphics, colors, and fonts can help portray your facility's identity within a precise visual message.
More on this later.
3. If You Are a National/International Brand
The vision of your widely-known brand needs to be easily identifiable. What is your vision? Who are you? Communicate who you are:
A driving-force medical business behind the development of the most cutting edge surgical instruments.
A non-profit dedicated to research that will find the cure for a rare type of cancer.
A pharmaceutical company trialing new treatments for COPD.
A service provider of integrated POS systems designed for hospitals.
The founder of a laboratory with a worldwide vision to expand geographic medical testing.
Whatever your wide-scale vision is, your business brand name can have an impressive impact with the logo you choose.
Your logo must be easily recognizable
Wherever your logo is found, the design should be one that patients, healthcare organizations, service providers, drug companies and pharmacies can recognize.
You rely on brands every day to better support the health of your patients and the health of your medical operations.
You trust the company behind the logo.
If you incorporate these elements into your design you can achieve the same success as the name brands you use.
Your logo will not only connect on an emotional level, but it can also influence those who need your services the most.
Seeing a trusted brand's logo associated with an advertisement, a piece of content or sponsorship will have a higher impact on the consumers' response. 
What Is the Emotion or Idea You Want To Convey When People See Your Logo?
The human brain takes 5 seconds or less to judge whether they like a person or a brand.
Steer clear of the cliche "A picture is worth a thousand words" when it comes to the design of your healthcare logo. 
Logo designs should quickly and precisely relay the most important three key points that you want to represent your medical business.
Say It With Shapes
Interestingly, shapes play a powerful role with the psyche to help "shape" the perception the viewer has of the brand. Forbes magazine wrote an article that further explains this. 
Squares and Rectangles
Essentially recognized as building blocks, these shapes represent strength, stability, and security
Circles
This shape is a symbol that often portrays ideas like infinity, cycle, continuity, perpetual, all-inclusive, etc.
By incorporating this shape into your logo, your audience would perceive a message of harmony, unity, and togetherness.
Also, any type of curve in your logo will give it more of a feminine appeal.
Triangles
This shape also provides the symbol for an arrow which correlates to a direction. The point of the triangle will point in the direction it wants the audience to go.
When pointing upright, this symbolizes power, upward movement, and stability as the base is widest at the bottom. 
Other Shapes and Symbols:
Shapes found in nature, like trees, water, or birds, for example, are calming.
Lines that are soft, straight, or rounded provide rest and peace. Though, the opposite effect is produced with jagged, zig-zag lines that can create anxiety and tension.
Designs that are too abstract or unfamiliar are often left to the interpretation of the consumer, relaying an unintended message.
Communicate in Color
Within the 5 seconds that a person is forming an opinion about your brand, between 62% and 90% of the opinion is swayed by the choice of colors.
Choosing the right color scheme to design your logo will help to appropriately influence the feelings and emotions of your audience.
White sends the message of clean, pure, innocent, sterile, and youth.
Black translates to strength, power, elitism, professionalism, modernism, and intelligence.
Gray portrays a serious tone, class, efficiency, and nostalgia.
Brown is a natural color often used in outdoor, adventure-type logos. It supports a message of friendship, confidence, and reliability.
Yellow emits happiness, cheerfulness, friendliness, and playfulness. It is associated with affordability and invokes positive vibes.
Orange encourages change. It is a warm color with elements of red's passion and yellow's playfulness which promotes movement and excitement.
Red is a bold color that can be associated with anger or danger. The passion behind this color also translates to love, care, and comfort. Think of CVS Pharmacy or The American Red Cross.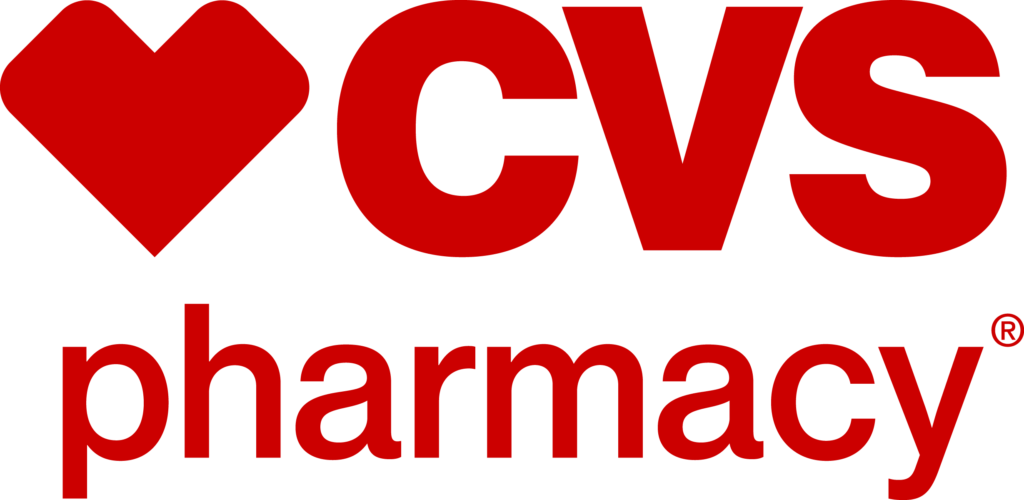 Pink expresses femininity. It is soft, soothing, and nurturing. 
Purple is often associated with loyalty. It emits authenticity, sophistication, luxury, awareness, and high quality. 

Green sends the message of health, tranquility, youth, harmony, wealth, and new life.
Blue is a very calming color. Like the sky and the ocean, the color blue creates a feeling of freedom, expansiveness, and opportunity. Wisdom and respect are also drawn from this hue.
Find Some Great Examples You Love
We've provided examples above to give ideas of the different elements, shapes, and colors that can be integrated into various design styles.
To help bring your logo closer to home, find some logos and designs that you really like.
What do you like about these logos?
Pay especially close to:
The shapes and symbols and what they represent
The color palette, hues, shades, and schemes
The typeface for the name of your brand
Talk To Someone Who Understands Your Vision and Your Patients
Once you have a few draft designs put together, bring your ideas and messaging to an expert graphic design team that can make the final logo design exactly the way you want it.
Working with a marketing design team will help create a polished product that you will be proud to put on your website, business cards, and other marketing materials.
What's more, when you collaborate with a marketing company that also specializes in the healthcare industry, you can be assured that your final logo will portray your brand and its message perfectly to your patients.
Do you already have a logo? Share with us your brand's story and how you created the logo you use.
Are you ready to re-brand or to design a new logo and get your name out there?
Use the comment section below to leave your thoughts or questions about business logos.