The use of social media in healthcare revolves around communicating with patients, promoting health-improving services, and providing useful health information. 
Consumers are relying more on social media, and a similar trend could be observed in their engagement with healthcare practitioners. 
In a survey conducted by QuantiaMD on social media, out of 4,000 healthcare professionals, 90% indulge for personal reasons while another 65% use the platforms for professional reasons.
Social media in healthcare isn't as easy as it is for other industries. 
Any healthcare practitioner or clinic would need to find the time to manage the accounts, create engaging content, diversify their strategy, and track their progress regularly. 
Are you a practice manager or a marketing assistant who needs a quick guide to manage social media for healthcare? 
This article will give you the step-by-step rundown on how to keep track of your social media accounts!  
5-Step Guide To Managing Social Media in Healthcare
Effective use of social media requires a lot of effort, especially when handling multiple accounts across different platforms. 
To keep your social media accounts running smoothly, here are the most 5 basic steps for managing your social media in healthcare: 
1. Check the public's pulse regarding healthcare across all channels
How do you stimulate your audience on social media to increase engagement? 
People are likely to interact with posts that concern them, attract their attention, or showcase the latest trends. 
You can apply the technique called social listening, which allows you to gather information about the latest healthcare and social media conversations. 
Hashtags are great starting points when it comes to social listening. Across famous platforms like Facebook and Instagram, hashtags are used by the system to categorize different content posted and compile them together. 
Researching the latest news and healthcare trends is also a full-proof trick to gain some buzz online. 
For example, you can search for mentions about your healthcare brand along with the products and services you are currently offering.
Monitoring competitors is also an essential way of keeping up with the trends. 
Whether you are going up against another healthcare organization or influencers that are healthcare professionals, check what's working for them.
Looking at your competitors will allow you to have a more flexible and detail-oriented approach for your social media campaigns. 
By using these methods, you can obtain a clear view of how you will be structuring your plan.
2. Create a social media plan
There are many ways to analyze the results of social listening and actions ideal among them differ from one another. 
By identifying what type of posts are getting the most engagement, you know which type of posts are working on your social media campaign. 
You can also include planning for the use of paid advertising. Pay-Per-Click (PPC) prices have gone down because of the pandemic. 
Since healthcare is a competitive market during the crisis, you should look into its effectiveness for your business. 
Another metric worth considering is the specific time frames when to post. 
According to Hootsuite's research findings, the best times to post on social media is between 9 AM to 12 AM Eastern Standard Time. 
However, these may vary depending on the platform and the geographical location. 
While planning out your content, certain guidelines must also be complied upon at all times. 
Creating the best content for your marketing strategy is important, but your online reputation could be damaged if it does not adhere to rules.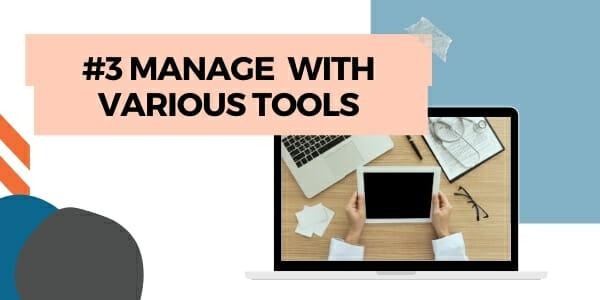 3. Manage social media posts with various tools
Using social media management tools are widely available to help your healthcare social media campaign. 
These tools should be included in your plan and budget because they are time-savers. 
You can start with content research tools designed by the social media companies themselves. Twitter and Facebook analytics provides data about your brand activity. 
More advanced tools like Pulsar allows the users to funnel data from all your accounts on one interface. 
This way, you can have a view of the statistics that will enable you to make the necessary changes.
To create eye-catching posts, online tools like Canva or Photoshop Online will provide you with all the artistic arsenal you need.
Planning and scheduling could be done using Hootsuite or Buffer, which are all-in-one platforms for posting and engaging across different social networks.
4. Engage regularly with your audience
Regularly engaging with audiences is a must in social media! 
After all, the comments section in social networks is there to allow free and open discussion under your posts. 
Start by talking to individuals in the comments or liking their positive feedback. 
Being active in the trends for social media for health care will leave a good impression because more people will rely on you for health information. 
Having a templated response can be convenient, but specifically targeted responses can make you more relatable towards your audience. 
When responding to patient feedback, always be HIPAA-compliant to avoid fines and severe penalties. 
5. Monitor and analyzing performance metrics
You may have a concrete social media healthcare plan and regularly post health-related content, but you might just be wasting your time when you are unaware of your performance. 
The purpose of analyzing your results is to know where you should polish your strategy. 
For example, posting similar healthcare content on different platforms may result in differences with engagement volumes. 
By knowing the difference in the metrics, you can adjust or implement a new strategy designed specifically for that platform. 
You should also regularly document your results and strategies. This practice can help you use social media more effectively.
Documentations keep your social media strategy consistent with your campaign goals. 
Moreover, documented findings allow you to create advanced plans, whether there are strategies that only work on particular occasions. 
Use Social Media To Improve Your Healthcare Brand! 
The gist of using social media in healthcare is centered around these important steps: 
Updating yourself with the pulse of the public regarding the health-related content they want to see, followed by competitive research
Creating a fool-proof social media plan from the findings of your research
Managing your social media profiles with online tools
Regularly engaging with your target audience with professionalism and in compliance with the HIPAA 
Evaluating the effectivity of your efforts and record your performance metrics
By keeping all of the guidelines in mind, you are on the way to becoming a professional health care social media manager! 
If you are unsure about your healthcare social media marketing strategies, you can rely on the professionals to manage your accounts. 
Here at Digitalis Medical, we provide social media marketing for businesses in the healthcare industry! 
As experts in digital marketing, we are knowledgeable about social media's power to drive sales to your healthcare business! 
Are you ready to make waves in social media health care with your brand?
Share your thoughts and questions by leaving a comment below!