Marketing strategies for healthcare practitioners keep on changing these days and this is a continuous process. New techniques are being developed all the time, but still we can find some old-fashioned methods that are still relevant and working.  So, why not combine them together and get maximum results? 
Healthcare marketing strategies do not give instant solutions, but you'll be delighted by our list of strategies that are guaranteed to get results! As the world continues turning and technology advances at a high-speed pace, staying on top of your marketing game can be taxing. 
Competition is fierce for both doctors and healthcare providers, with consumers happily shopping around for the best deals. 
And when the going gets tough, businesses can no longer afford to rely on an outdated marketing strategy that does not produce tangible results. You must do your homework about achieving a successful healthcare marketing strategy — which is precisely what today's post is about so you can stay ahead of the competition.
Best Healthcare Marketing Strategies That Work
1. Optimize Organic Search Engine Results
To get your healthcare marketing strategy off on the right foot, you'll need to start by doing some targeted keyword research.
Keywords are the words and phrases that healthcare consumers use when they're searching for information online. Your website must be optimized for these keywords because they determine which pages are shown in Google search results, which can influence prospective patients.
When you do this research, you'll be able to identify the most relevant terms that relate to your healthcare organization and its offerings so you can optimize your website for those terms. You'll also be able to create content that will resonate with your potential patients and customers.
Additionally, you can create articles or pages targeting keywords relevant to the healthcare journey that most potential patients would likely search.
If you are a local healthcare provider, use keywords that contain location-specific phrases related to the geographic location of your healthcare practice to increase impressions. 
Take a look at Vascular & Interventional Specialists of Prescott's (VISP) improved impressions through proper keyword research:
2. Make Your Website Easier to Explore
Healthcare organizations should always have updated and easy-to-understand websites. If you're looking to redesign your website, there are a few things you can do to improve your healthcare marketing strategies.
On page SEO
Updating URL: The first healthcare marketing strategy that you should follow is to update your URL structure. This will help Google understand that the new site is different from the old one and give it more prominence in search results.
The best practice for updating a URL in a website is to update all other pages of the website at the same time. This ensures that users who have bookmarked or saved links to your website can still find them. 
The second best practice is to make sure that you update any internal links on the page, such as links within the content of the page or links to other pages within your website.
Optimize your metadata: Metadata is the information that appears in the snippet of text that appears next to your health systems website's link on search results pages. This healthcare marketing strategy can help give people an idea of what your healthcare practice is all about before they click on it.
Updating old articles: The last thing you should do is update old articles with new content so they're not indexed by search engines as outdated or irrelevant. This could mean rewriting them entirely or simply adding new information and links to them, but either way will help users find relevant content when they search for keywords related to those articles or topics they cover.
Technical Audits/SEO
301 redirects for Non-Working URLs: If you have a website, then you have to take care of the non-working pages. If the page is not working, then it should be redirected to another page. This helps in improving the user experience and also improves your SEO ranking.
Website Speed Optimization: If your website is slow, then potential patients are going to leave your site because they will get frustrated with the loading speed of your site. So make sure you optimize your website speed by using any of the following tools: Google Page Speed Insights, GTMetrix, or Pingdom Tools.
Finally, if you haven't already done so, consider hiring an SEO professional or doing some research into DIY methods like keyword research tools or Google Webmaster Tools / Search Console accounts where you can learn more about what's working (and not working) on your site right now.
3. Don't Forget your Local Reach (for Local Healthcare Businesses)
The use of local reach as a marketing strategy for healthcare services is becoming increasingly popular. Local targeting can help you reach more healthcare consumers within your business area, which means more potential patients and revenue. 
When you decide to use local targeting as a marketing strategy for your healthcare business, there are three main things you need to do:
First, make sure that all of the information on your Google Business Profile is accurate and up-to-date. If you have an old profile that needs updating, then you should optimize it with new information that will attract more people to your business. This includes your practice's name, address, work hours, list of services, and other important information.
Take a look at Miracle Recovery's Business Profile Impressions. The site was launched in May 2022. Their Google Business Profile was created and optimized at the same time too.
Second, post on your Google Business Profile regularly so that new and existing patients know about upcoming promotions and updated healthcare practices. Good patient experience will keep them returning because they feel like they're getting good value from their treatment plan.
Finally, build citations online to create more digital visibility for your medical practice, which will help bring in even more patients and increase sales overall!
4. Get Customer Reviews 
Customer reviews are one of the most essential healthcare marketing strategies. They can help your business grow, but they also provide you with valuable feedback that can improve the quality of your offering.
The more positive reviews you have, the more likely it is that potential patients will see your product as trustworthy and well-liked. That means you'll get more patients!
And if you're trying to improve the current offerings of your medical services, customer reviews are also incredibly helpful. Whether it's an area where customers have been giving low marks or simply something you want feedback on before moving forward with it, customer reviews are an important part of the feedback loop that helps businesses gain insight into what their customers want from them.
5. Consistent Healthcare Branding
It's not enough to just have a website. If you want your healthcare marketing to be successful, you need to be prepared for the digital marketing world.
And one of the most critical aspects of digital marketing is consistent healthcare branding—a consistent look and feel that makes it easy for people to recognize your brand and remember it as trustworthy.
Consistent branding also helps with SEO. It's easier for search engines like Google to recognize your site when it has a clear identity and design because it means they can use those elements as signals about what kind of content or information is on your page. That makes them more likely to show your page in their results pages.
Good Online Presence: Key to Attracting New Healthcare Consumers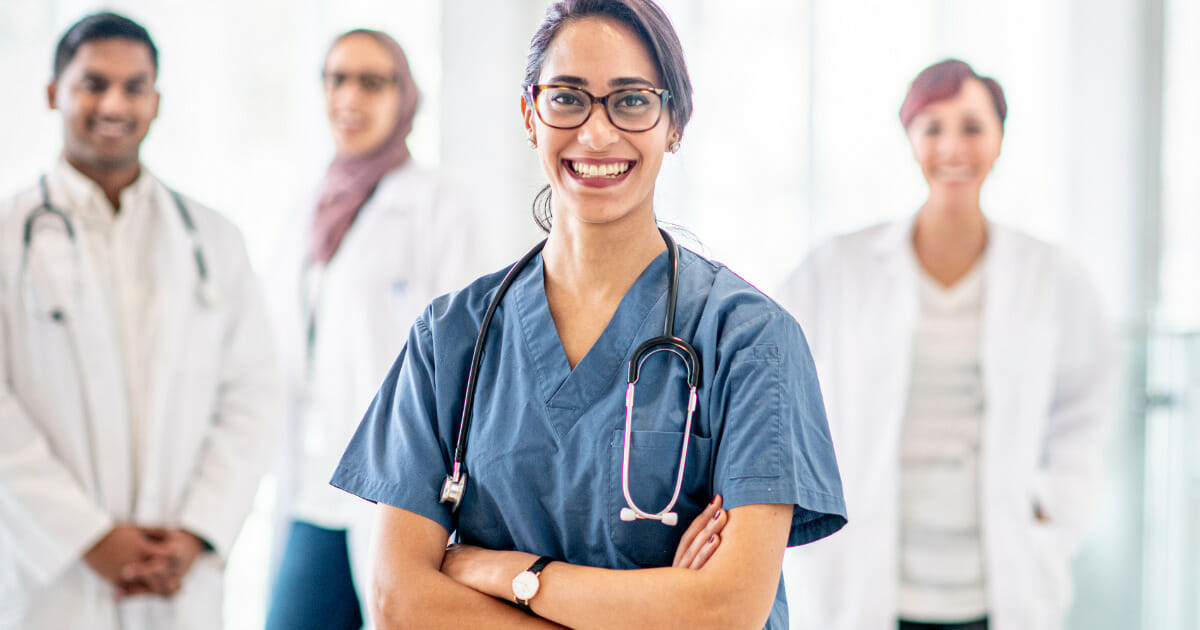 We've covered a lot of ground in this guide. But here's the bottom line: healthcare marketing can seem pretty daunting, but it doesn't have to be. 
You just have to approach things intelligently, think of your new and existing patients, invest in patient engagement, and make sure that your marketing efforts are focused on creating a positive brand experience for them. 
From there, you'll be able to take advantage of any strategies and techniques—and that's exactly what we've done here. But if you're still unsure about how to take the first step for your digital marketing tactics, we're happy to answer any questions you have.
What are your top marketing strategies for healthcare brands? Continue the conversation and help others by sharing your experiences in the comments section below.